The most loving gift we can give ourselves is honoring our inner soul connection. When we are aligned with our soul, we feel happier, more inspired, and more peaceful. We are more aware and we meet everyone from a place of love and compassion.
Dream Flow Yoga courses invite sacred dream and yoga teachings, and are filled with loving teachings for mind, body, and soul.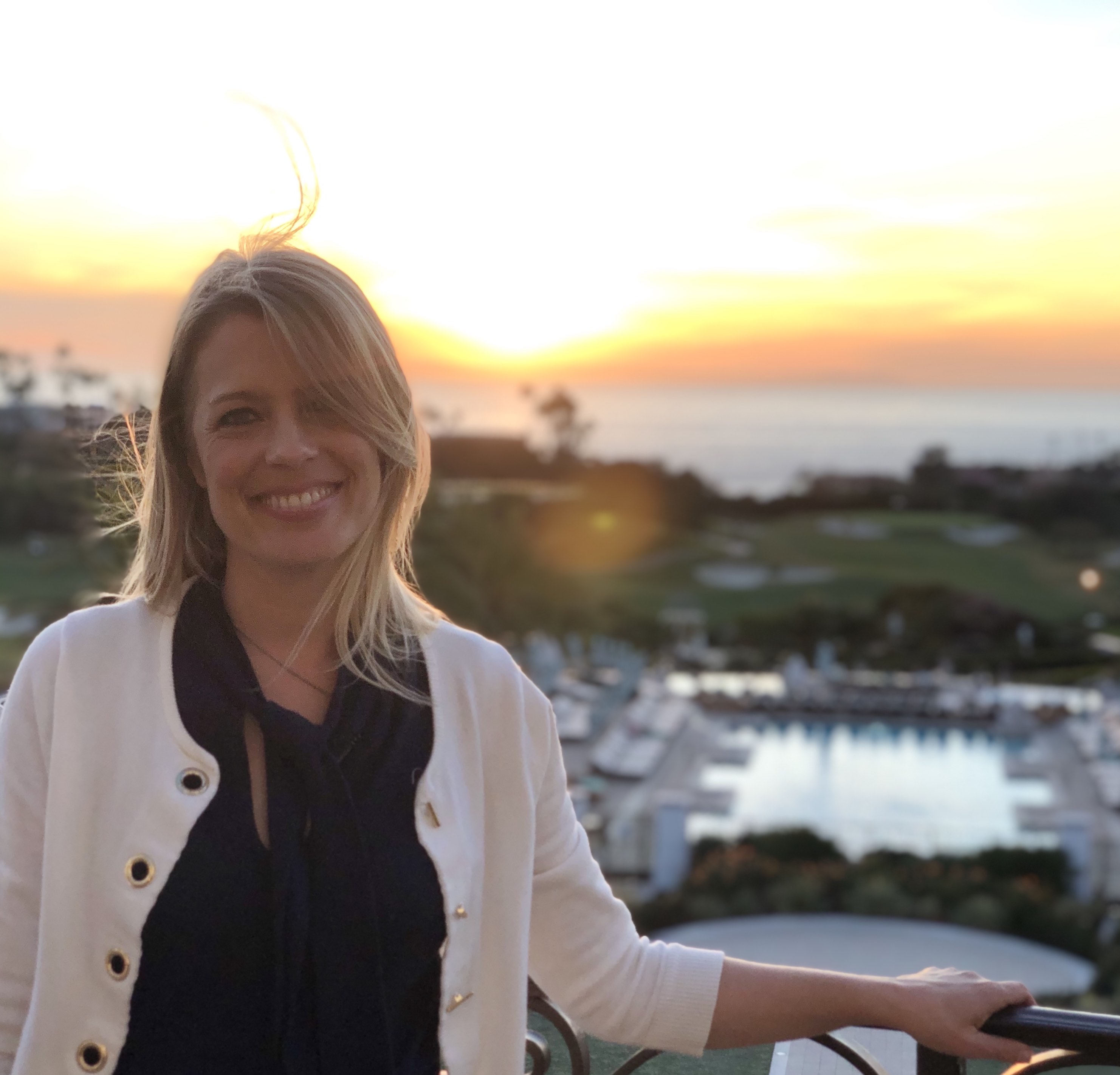 Namaste!
Thank you so much for visiting Dream Flow Yoga's online course site. This is Anna-Karin Björklund, founder of Dream Flow Yoga. I am a teacher at heart and love sharing my passion for soul growth with students through my books, classes, and courses.
I look forward to seeing you in a course!
Love, Anna-Karin
Yoga Nidra Teacher CE course
Expanding through the subtle bodies – a course in higher awareness
If you are interested in developing a deeper understanding of yoga nidra so you can better guide your students through this celestial relaxation technique, you are in the right course. This one hour course is open for all, and is beneficial for beginning students all the way through registered teachers!
Yoga Nidra Teacher CE course is a Yoga Alliance approved continuing education course. If you are a registered yoga teacher, you will qualify for 1CE in the Teaching Methodology category, upon successful completion of this course.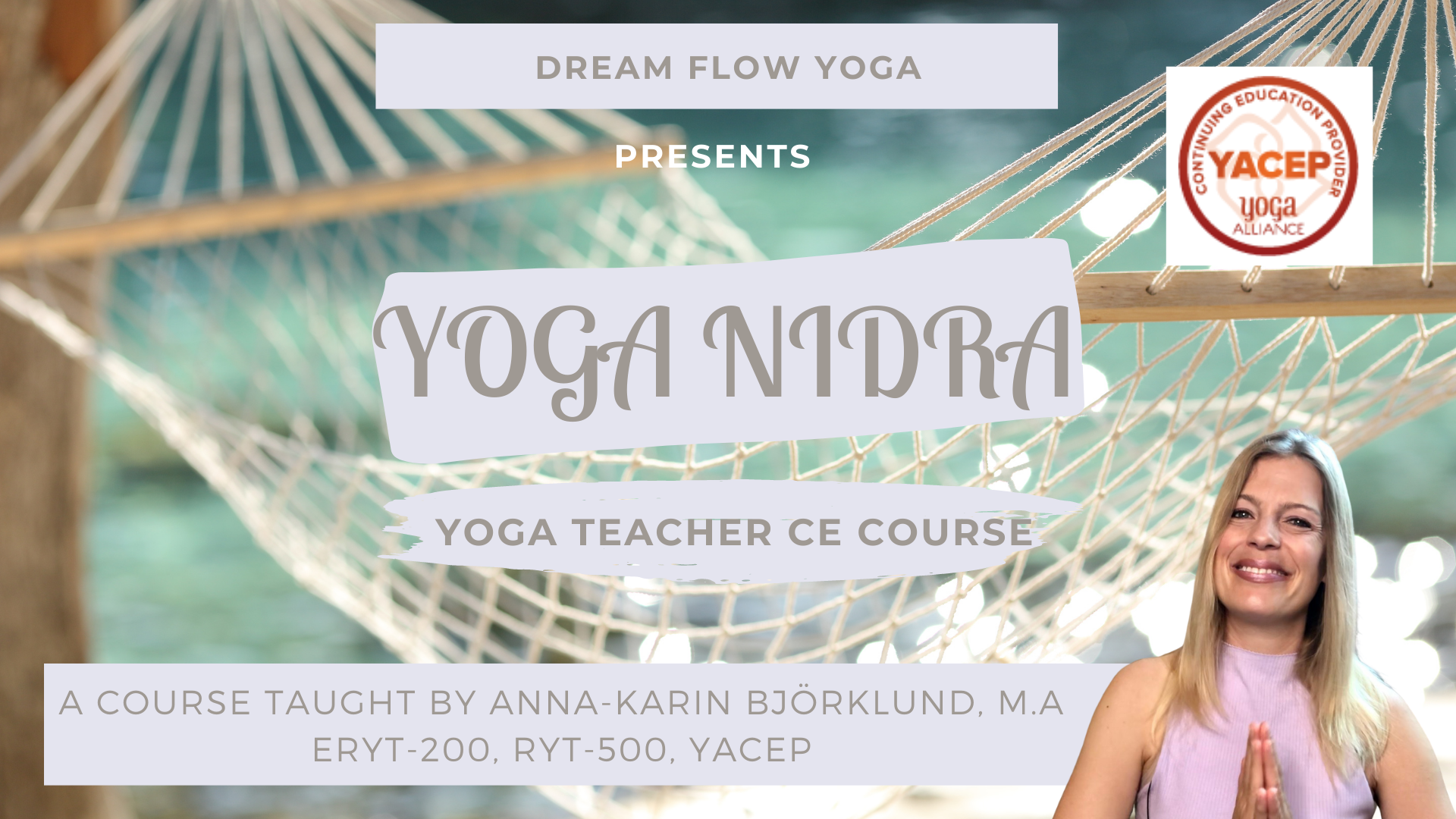 Teacher Biography
An author and a teacher of dreams and spirituality, Anna-Karin Björklund, M.A., is past board chair for the International Association for the Study of Dreams (IASD). She offers courses and speaks on a wide range of inspirational topics related to dream journeys, dream fulfillment, love and compassion, yoga teachings, and transformational soul growth. In 2007, Anna-Karin spent a month in India to deepen her meditation practice and inner connection, and her love for helping people to live an inspired life filled with love and gratitude shines through in all of her work.
Anna-Karin is a certified yoga teacher, E-RYT200, RYT500, and a Yoga Alliance Continuing Education Provider, YACEP, and she is also a certified reiki master teacher. She is the author of three books, including Dream and Believe, Dream Guidance, and The Dream Alchemist.
She has been featured on NBC, CBS, FOX, and in magazines such as Yours, Orange Coast, Marie Claire, Money, and goop. She holds a master's degree in counseling psychology from Argosy University in Orange, California, and a bachelor's degree in tourism management from the University of Technology Sydney, Australia. Originally from Sweden, her home is now in Southern California, where she lives with her daughter and their bi-lingual French Bulldog. She offers yoga courses and private dream and soul growth sessions.
"I'm a yoga teacher, and found this course very comprehensive. I always wanted to know more about yoga nidra, but didn't know where to start. This course included everything I ever wanted to know - and more! I loved it!"
Caroline, California